new product - 2-Hydroxyethyl methacrylate (HEMA)
Views:15 Author:Site Editor Publish Time: 2017-08-11 Origin:Site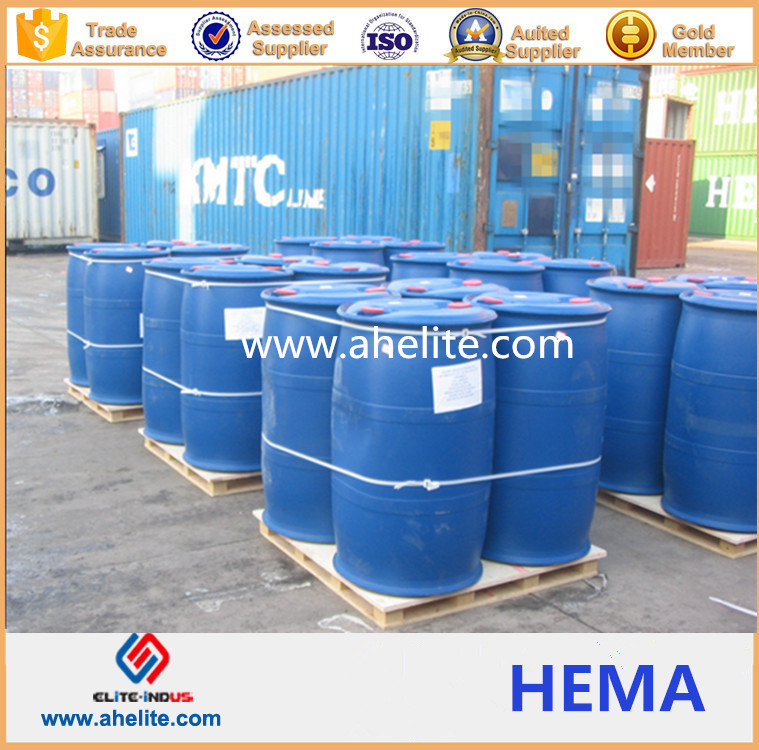 New product - 2-Hydroxyethyl methacrylate (HEMA)
Description: 2-Hydroxyethyl methacrylate abbreviation: HEMA
Appearance: clear transparent flowable liquid.
Formula weight: C6H10O3
Molecular weight: 130.14
Specification: Purity: 97%
Water content ≤0.15%
Physical Properties Melting Point: -12 ℃
Boiling point: 95℃ (1.333kPa), 87℃ (0.67kPa), 71-73 ℃ (0.267kPa)
Relative density: 1.074 (20/4℃)
Refractive index : 1.4505
Flash point in open cup: 108℃ Tg value
Glass transition temperature Tg value (℃): 55
Potential Applications: HEMA Preparation of thermosetting acrylic coatings modified with styrene-butadiene rubber latex for agent. Acrylic modified polyurethane coating, water-soluble plating coating adhesives, fiber finishing agents, paper coatings, photosensitive substances such as paints and PVC resin modifier with various resin, a wide range of uses.
Package: 25kgs/50kgs/200kgs/1000kgs net per plastic barrel or as per customer request.
Storage conditions: Store in cool place, containers store away from light and keep refrigerated with airtight container.